Importance of an Endowment
The lifeblood of any university is the generous financial support from its donor community. These gifts are both varied in their size and impact. But an endowment, by design, is unique among those gifts, as it benefits both current and future generations by being invested in perpetuity and by providing ongoing program support. These collective gifts over time, combined with strong investment performance, ensure the long term stability and growth of the institution.
 

Endowment Support by Program (as of June 30, 2017)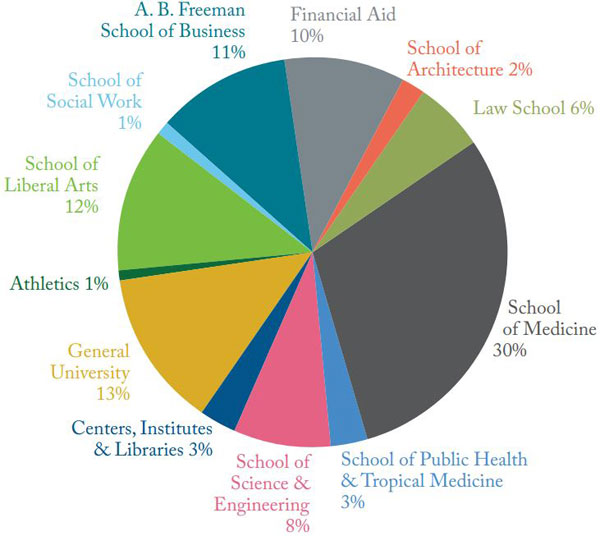 Your continued support of Tulane helps us achieve our goal to create, communicate, and conserve knowledge in order to enrich the capacity of individuals, organizations and communities.
Please consider giving to Tulane. If you would like to make a gift to the endowment, please contact Luann Dozier in the Office of Development at (504) 865-5794.